Have you got a villain in your story? CJ Lyons will show you how to make him bad, bad to the bone. =) Check out below for the fabulous (and I DO mean FABULOUS) giveaways CJ has for our readers today!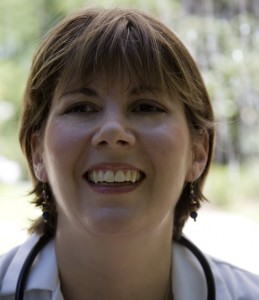 Creating a very good bad guy is one of the most important things an author needs to do no matter what genre you write. Most of our hero's character arc will be driven by how he/she responds to the antagonist. Because of this, creating the right bad guy is essential.
I'm going to give you three examples and three techniques you can use to develop a villain so compelling he's irresistible.
(Keep reading to the end, because I'm also going to give you a chance to win a critique from my uber-agent, Barbara Poelle of the Irene Goodman Agency!)
In the mystery/suspense/thriller genre our plots are ultimately driven by how bad our bad guy is. The villain is responsible for getting the story started, whether it's a dead body for our sleuth to investigate or an end-of-the-world doomsday our hero must prevent.
That doesn't mean that you can't be spontaneous—at least in the first draft.
Surprise Yourself
Since I'm a seat of the pants writer, I sometimes don't know my bad guy at the start of the book. This happened in my current release, BLIND FAITH, which recently received a Top Pick from RT Book Reviews because of its "mesmerizing characters."
I was about 2/3 of the way through the book when I realized that the person I thought was the killer really wasn't.
Which led to great fun in using them as a red herring and planting false assumptions in the reader's mind, masking the real culprit. I decided that if I was surprised by the villain's true identity, readers would be as well.
Part of BLIND FAITH's appeal is that there are several bad guys. In fact, at the onset the hero seems like he could be a villain and one of the secondary characters who starts out as a hero chooses to do the wrong thing for what he feels are all the right reasons.
BLIND FAITH is a story of betrayals. In every scene there is a betrayal. Characters betray each other, betray their loved ones, betray themselves and everything they believe in. By playing off each character's relationships, I was able to weave these betrayals together into a crazy quilt of deceit.
Know Your Hero
How to create a compelling villain from the start? Know your hero.
In my recent release, SLEIGHT OF HAND, because I knew my heroine, Dr. Cassandra Hart, so well, I knew exactly what kind of villain would be hardest for her to triumph over. Cassie struggles with self-doubt—she's always wondering if she could have done more for her patients, if she let them down by not doing enough. Her greatest fear is not being able to help someone depending on her and this drives her passion to get involved with her patients, no matter the cost to herself.
What kind of villain would be near-impossible for Cassie to defeat? How about someone supremely self-confident and assured, with no self-doubts? Someone who no one believes could be doing the horrible things Cassie suspects them of doing. Someone Cassie's boss, seasoned nurses and colleagues, even her best friend believe is innocent—to the point where they wonder what's wrong with Cassie, that she suspects this person of a horrendous crime. They start to point the finger at Cassie, undermining her own beliefs, asking if maybe Cassie is to blame or is covering up or maybe recent stress has left her mentally unbalanced.
By knowing my hero's weaknesses and greatest fears, I can create a villain who plays on those and for the first 90% of the book seems certain to win.
That's what you need in a villain. They have to be so powerful, so impossible to stop that the reader fears—no, more than fears, the reader believes the hero will fail. Now that's suspense!
No matter the genre, your hero is ONLY as strong as your antagonist. If you have a weak villain, easily defeated, then your hero appears weak as well.
In the end, the hero must face their greatest fears, learning something that allows them to defeat the bad guy, whether it's in a battle of wits or the ultimate struggle between good and evil. Often the hero sacrifices something dear to them, their old way of thinking/living, as the result of this crisis.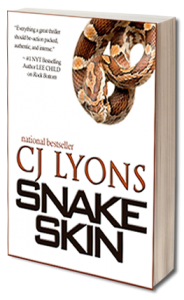 Not Your Typical Serial Killer
Sometimes we know what kind of villain we want but we struggle with how to flesh them out, make them more than your "typical serial killer." To do this, I will often give them the same inner goal as my hero.
A character's outer goal is easy to define: it's what they want. By the end of the story they either succeed or fail.
The detective wants to stop the killer. That's his outer goal for the story.
The bad guy wants to kill the detective and go free. That's his outer goal.
Having an inner goal takes the story to deeper levels of emotional complexity. Inner goals are what a character NEEDS—but they don't even know it.
It's the life lesson they need to learn in order to heal or fix whatever it is that is holding them back from their dreams.
The detective wants to stop the killer. BUT he needs to learn to trust in others and stop being a lone wolf avenger.
Right there you can see tons of emotional conflict and opportunities to test that detective main character. But how many of us bother to give our villains that kind of emotional complexity?
The thriller sub-genre of serial killer novels is rife with bad guys who feel interchangeable, their only difference being the body part they keep for souvenirs. Yet, even serial killers can be given emotional depth—look at one of the most famous, Hannibal Lecter. The reason his character resonates over time is because Thomas Harris gave Hannibal an unconscious desire that is universal and resonates with readers.
Yes, Hannibal is a fiend. His outer goal is to keep killing those who he feels are ugly and inferior—and with an ego the size of his, that's 99.9% of the world's population.
BUT Hannibal has an inner goal as well. One that Jack Crawford exploits when he sends Will Graham and Clarice Starling to Hannibal in Silence of the Lambs and Red Dragon. One that Hannibal himself senses as he reaches out to bond with and mentor other psychopaths.
Hannibal wants to kill. But he NEEDS to be loved. He's searching for a partner, someone he can care for, protect, mentor, respect.
No wonder this cannibalistic psychopath wormed his way into the hearts of millions!
Want complexity in your villain? Give them an inner goal.
I did this in my mainstream FBI thriller, SNAKE SKIN. It features Lucy Guardino, a typical Pittsburgh soccer mom juggling the needs of work and family. Only Lucy's job is as a FBI agent who works crimes against children.
In SNAKE SKIN, Lucy gets caught up in a case involving a kidnapped girl a few years older than her own daughter. Because of the horrendous things Lucy sees at work, she insulates her family from that part of her life and drives herself with the hope that saving kids will keep her family safe. She knows it's irrational, magical thinking, but she can't give up on the kids at risk—which means less time and energy to devote to her family—so she convinces herself that she's doing it all for her family.
All she wants is to save the girl. What she needs is to learn to put her family first.
The villain in SNAKE SKIN also wants to save the girl—he wants her as a life partner, to build the family he never had.
Can you feel the added conflict by giving both the good guy and bad guy the same outer goal? How about if we take it a step further and give them the same inner goal?
Lucy needs to learn to put her family first. The bad guy needs to learn to put his family (the girl) first.
Can't have it both ways, can we? One must win and one must fail. But the reader is going to be torn, wondering and worrying that the right one might not win—and if she does, what will be the cost to the innocent victim caught in the tug-o-war between Lucy and the villain?
Notice that there's no artificial ratcheting of the tension by seeing how gruesome and over the top the bad guy can go as happens in so many serial killer novels. Instead, the tension is increased by understanding basic primal psychological needs of the audience and focusing on those in the relationships of both the hero and villain.
Yes, relationships. There should be an intricate dance building between your hero and villain as well as with the reader. Spins and whirls and dips and pressed together, pulled apart. The hero and villain push each other's actions and reactions until things spiral out of control at the climax where only one can triumph.
This is the essence of the subgenre of thrillers I call Thrillers with Heart. They're all about the people and their relationships (for better or worse) instead of being about the fiendish fetishes of the killer or the forensic technology or international conspiracies.
People are interested in people. Readers resonate more with characters who touch their own deepest fears, their own unconscious desires. Good guys and bad guys.
Want your bad guy to be so bad, he's good?
First, make him stronger than the hero at the start of the story. Your hero is ONLY as strong as your villain. If you have a weak villain, easily defeated, then your hero appears weak as well.
Second, make him human. Give him both an outer goal and an inner goal.
Third, go beyond the villain and look at his relationships. How does he push the hero to achieve, risk, fail more than the hero ever thought imaginable? How does the hero push back?
You tell me: Who's the bad guy in your book and what makes him/her unique?
One lucky commenter will receive a critique of their first ten pages from my agent, the ever-fantastic Barbara Poelle of the Irene Goodman Agency!
Want to see how I use the above techniques? Right now BLIND FAITH is on sale for 0.99 at BN.com and Amazon. Email me a copy of your receipt for BLIND FAITH and I'll send you a FREE e-copy of SNAKE SKIN.
(Yes, I know that's two complete novels for only 0.99! What can I say? I love rewarding readers!)
Just send the receipt to cjlyons @ cjlyons.net (without the spaces) BEFORE 8/21/11 and add a note that you're coming from RU. Remember: this offer expires 8/21/11
Thanks for reading!
CJ
***
RU Readers, who's your favorite villain, and why?
Join us tomorrow for the very talented Allison Brennan!
***
Bio: As a pediatric ER doctor, CJ Lyons has lived the life she writes about in her cutting edge thrillers. In addition to being an award-winning, bestselling author, CJ is a nationally known presenter and will be teaching her online Thrillers with Heart class in September. FMI click HERE
CJ has been called a "master within the genre" (Pittsburgh Magazine) and her work has been praised as "breathtakingly fast-paced" and "riveting" (Publishers Weekly) with "characters with beating hearts and three dimensions" (Newsday).
Her newest project is as co-author of a new suspense series with Erin Brockovich. You can learn more about her writing at www.cjlyons.net and find resources on writing craft at CJ's No Rules, Just WRITE! site, www.NoRulesJustWRITE.com
Similar Posts:
Characterization