I'm excited to welcome back JORDAN MCCOLLUM. Today Jordan tackles the tricky topic of character arcs – with a checklist to help make them stronger.
You can have the greatest plot in the world—but if your characters are flat your book will be, too. For a character to truly resonate with readers, s/he should change and grow over the course of the story. For more powerful characters, focus not just on the external plot, but the characters' internal journey as well.
Relationship stories—romances, family dramas, "bromances," buddy flicks, even sports movies—are all about building a relationship based on love (platonic, familial, romantic). There are lots and lots of ways to do this well, but this outline helps to not only make sure the internal journeys match up, but that they're integral to the plot (no matter what the external plot is). Plus, it also helps to show that these people in this relationship are "right" for each other—possibly even "perfect."
The essential principles start with ideas on character growth from screen writer Michael Hauge. First, each character in the main relationship needs his/her own arc. Something in their life is unfulfilled: a need, a void.
Second, each character needs some sort of "wound" in their backstory, some sort of bad experience in the past that has left them still hurting in the present. For example, a hero might have been previously married or engaged to a woman who turned out to be very seriously mentally ill. When she turned on him, he broke off the engagement, but he's internalized this by believing that you'd have to be crazy, quite literally, to love him. (Don't you just want to hug him???) Note, too, that this is not where his story would begin—it's backstory!
Third, this wound very much shapes the character's belief about him/herself. It leads to them assuming a figurative mask—the way they present themselves to the world. Hauge's example is Shrek—his wound is that people have always run from him. So he believes he must be terrifying. He assumes a mask of a big, scary ogre to protect himself from going through that kind of rejection again.
Note that Shrek is all about relationships—with Donkey, with Fiona. Shrek protests that he likes to be alone (mask!), but in reality, he wants those connections as much as anyone.
Fourth, the other member of the relationship eventually is able to see past that mask to the character's true essence. To show their relationship growing, and even make their love seem inevitable, teaches Hauge, every time the characters reveal their true essences to one another (especially willingly), their relationship progresses (kiss, hug, smile, pat on the back, etc.).
In other words, when they make progress on their character arc, they move closer to one another. Conversely, they'll have problems and conflicts in their relationships when the characters retreat back behind their masks—when they retreat into their comfort zone in their character arc, they pull back from one another.
Fifth (the cherry on top), the character's wound should somehow match the strength, personality, heart, etc. of their counterpart—something about them heals his/her wound . This helps fight the mistaken belief and defeat their fears to get at their true essence). This is especially effective when they must both grow and change to become the person their partner always needed (their essence!).
My favorite way I've done this: one of my heroines (in a book slated for January publication) has lost or given up the ability to believe in just about anything. She plays opposite a hero whose wound is that nobody believes him—they laugh in his face whenever he dares to share something very personal to him.
The hero calls her on her mask (in a big argument!), and later helps her toward her essence, of being a believing person. Together, they're able to show her belief in action, and it means a lot more to him when she believes him (and in him).
So for the hero in our first example, it could be something as simple as not being loved by someone who isn't demonstrably crazy 😉 .
Sixth: With respect to the external plot, we usually need to see this final change, becoming their true selves for themselves and for one another, at the climax. To summarize Hauge's pattern, the characters' fears threaten the relationship, but the characters act on what they've learned throughout their experiences in the story and choose to be brave instead of dominated by their fears, to shed their masks and live in their essences, to move forward together.
This is very, very hard to show. In my example, at the climax of the external plot, the heroine is threatened by the villain, who insists that she can't believe in anyone else.
While it's great to have both the hero and heroine grow and change to become better people and better suited for one another, it's not strictly necessary to have two character arcs in all romances. Writing two arcs and balancing their journeys is even trickier than executing one character journey well! And again, there are many ways to do build a character arc; this is only one method.
In my opinion, a good character arc transcends genre and subject material. Even a book which might otherwise be a "fluffy beach read" can have lasting resonance with readers through a good character arc.
More blog posts on Michael Hauge's template:
Photo credits: St. Louis Arch—John Mueller; Arches—Shawn Allen;
Hand heart—Dan Machold; all via Flickr/CC license
***
What do you think? Do you use character arcs? What are some of your favorite characters' internal journeys?
Join us on Monday, August 5, when regular columnist Handsome Hansel returns!
***
Bio: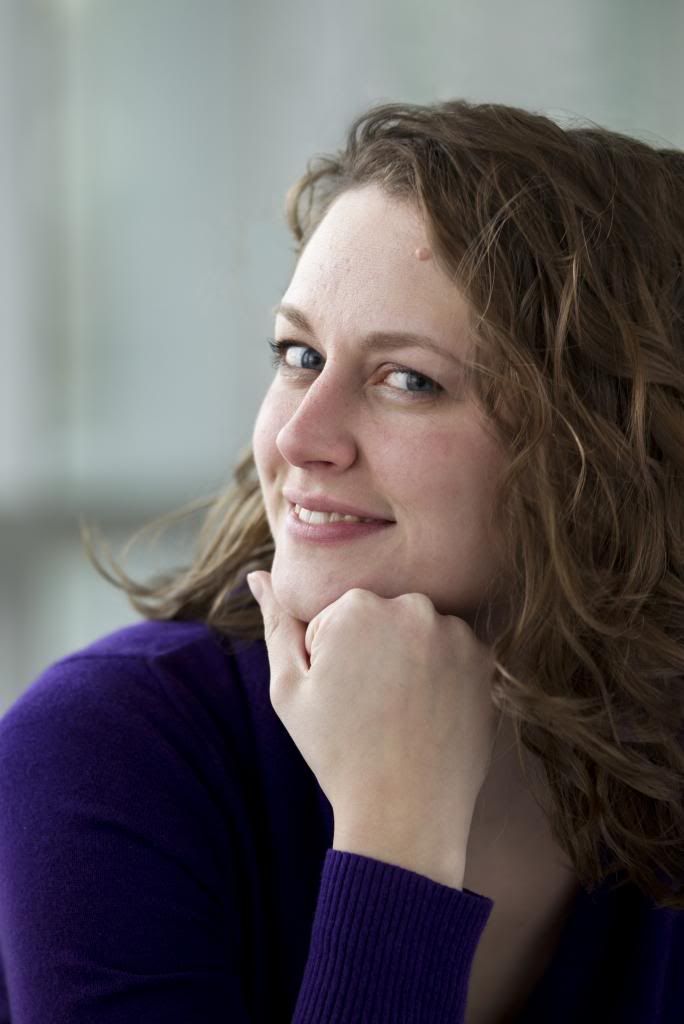 An award-winning author, Jordan McCollum can't resist a story where good defeats evil and true love conquers all. In her day job, she coerces people to do things they don't want to, elicits information and generally manipulates the people she loves most—she's a mom.
Jordan holds a degree in American Studies and Linguistics from Brigham Young University. When she catches a spare minute, her hobbies include reading, knitting and music. She lives with her husband and four children in Utah.
Visit Jordan: BLOG & WEBSITE | FACEBOOK | TWITTER | GOODREADS
About the Book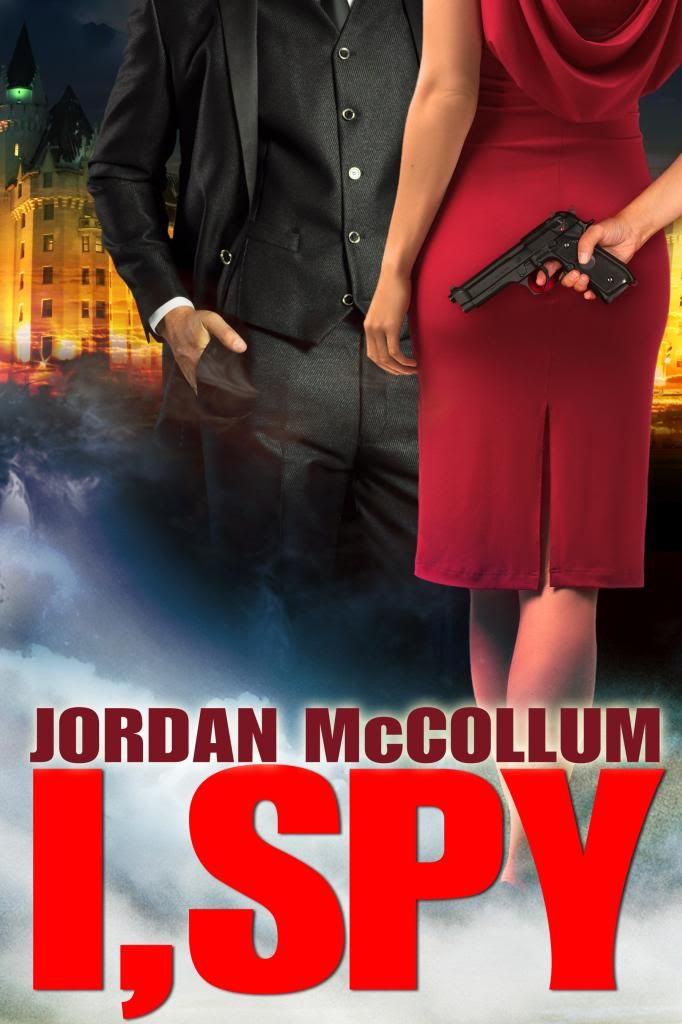 Canada is probably the last place you'd expect to find an American spy. But even idyllic Ottawa has its deadly secrets—and so does CIA operative Talia Reynolds. She can climb through ventilation shafts, blend in at the occasional diplomatic function, even scale buildings (small ones). But there's one thing she can't do: tell her aerospace engineer boyfriend Danny about her Top Secret occupation.
It worked for a year, keeping Danny in the dark, keeping him away from danger, keeping her secrets. And then Talia finally catches a hot case: Fyodor Timofeyev. Russian. Aerospace executive. Possible spy?
She can make this work, too—until Danny needs her at the same time her country does. And when Fyodor targets Danny? Suddenly her schedule isn't the only thing suffering. Now to save her secrets and her country, Talia must sacrifice the man she loves.
I, Spy is available through Amazon (paperback), Kindle, Kobo, Barnes & Noble, Smashwords and direct from JordanMcCollum.com.
Similar Posts:
Characterization